Typographics is a popular conference revolving around the love of typography. The goal was to design something for the 2019 conference (which at this point in time had already happened, it was just an assignment). I tend to work with more muted, earthy tones so this time I wanted to try something a little bit different. I really went out of my comfort zone for this project to make it look fun and energizing and unlike any of my previous work. It looks very retro with the bright colours, but I still think very modern and grounded. I wanted the logo to have the feel of breaking apart, without too many of the letters actually breaking apart, and that's what the triangles ended up becoming. Originally, they were not apart of the logo itself, but as I worked on it, i found that they worked much better together.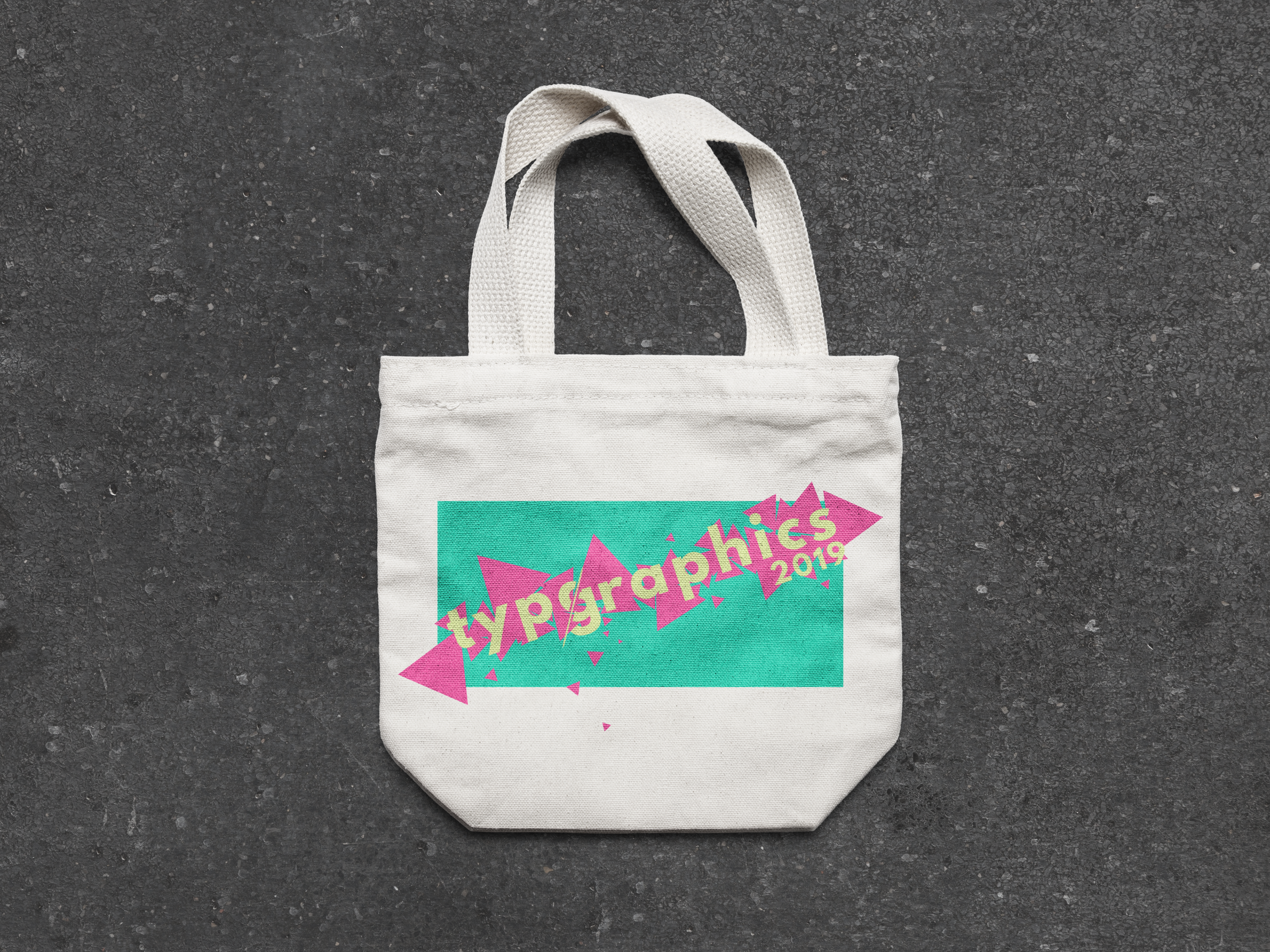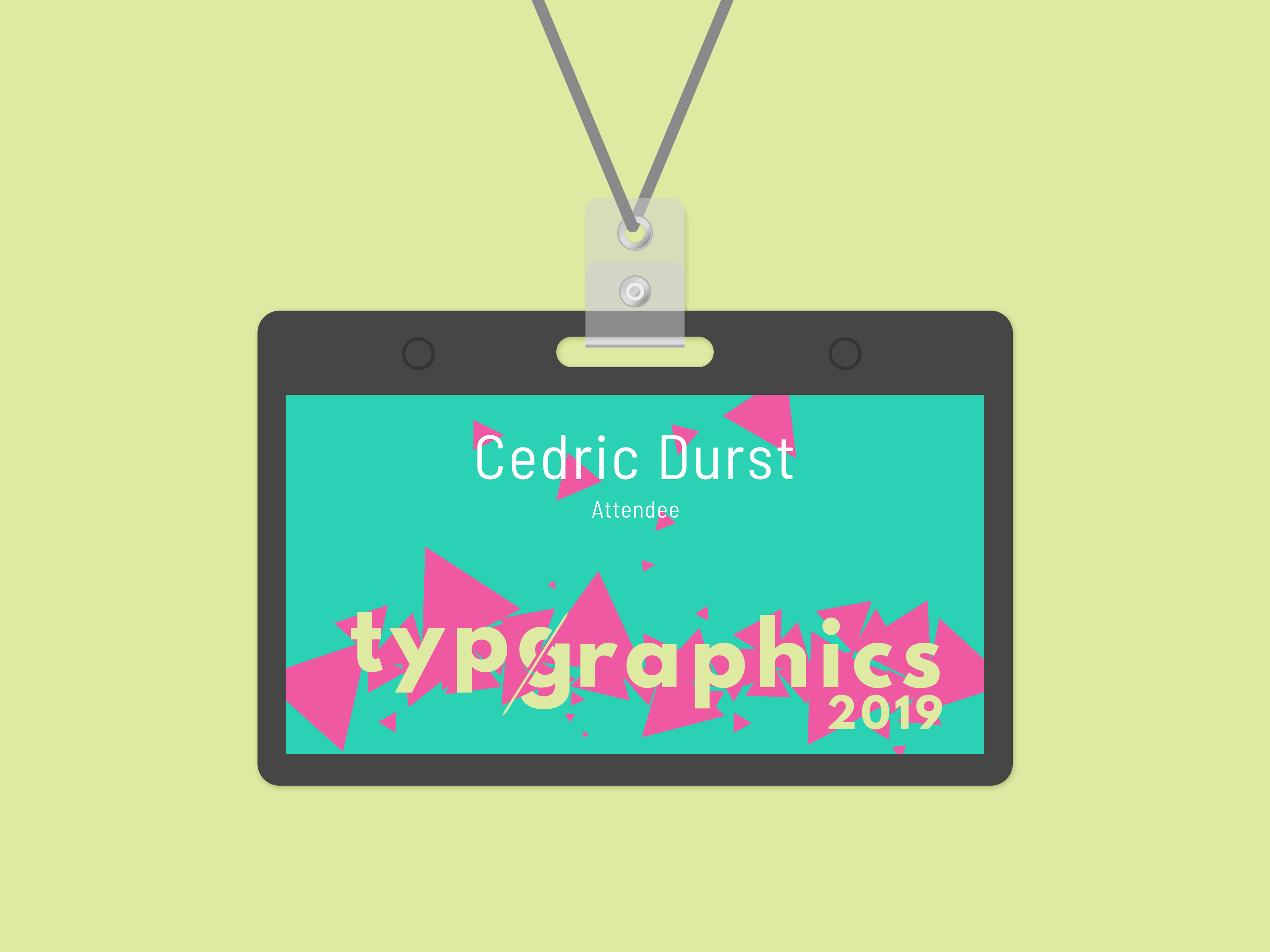 Above: The tote bag and the badge
Right: The Brochure, which was much more experimental in the way that I approached the overall design.